Find email address by name and company using Google sheet add-on
Do you still believe that email campaigns are a hoax? Is your email deliverability or email opening rate abysmal? You may be dealing with a higher bounce rate, and, as a result, your email campaign will fail miserably. This is where the Gamalogic Email Finder earns a spot on my list of favourite tools. Using an add-on, we use the name and company URL to find a valid email address on the Google sheet in a matter of seconds.

Your learning curve will be shaped by failed marketing strategies.
The Gamalogic email finder is well-known for generating leads. This service satisfies the interests of our users. This makes this service the best product, and providing after-sales support can be your one-stop solution, from generating email addresses for prospective leads to real-time email address verification.
Cold email marketing is a method of communicating with a prospect list. A cold email is frequently considered spam. You could send an invalid email address. It'll be fine in the next second. If the bounce rate exceeds the threshold, the rest of your email addresses will be considered spam. If you don't have a plan in place to collect prospects or email addresses, your email marketing campaign will fail miserably.
It takes skill to build a targeted audience.
The selection of the best and most accurate email finder tools will be crucial. This is the first step in your prospect finder map where you must exercise caution in order to meet your marketing objectives.
This new strategy will drive more sales for my clients, since the old ones are not quite doing it for me. In a matter of seconds, you can set up and find email addresses by name and company URL using this tool.
The Gamalogic email finder on Google Sheets is revolutionary, even if you have no technical skills. In a matter of seconds, our tool will extract emails from your ideal prospects in bulk.
Let's jump into the tutorial.
Step 1
Open a new Google sheet.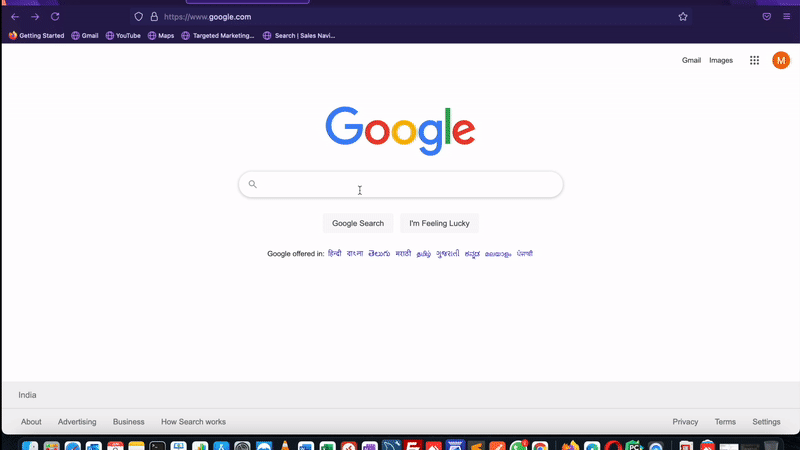 Step 2
Install Gamalogic Email Verifier and Email Finder Google sheet add-on from Google Workspace Marketplace. Click here for the link. This won't take more than 1 miniute.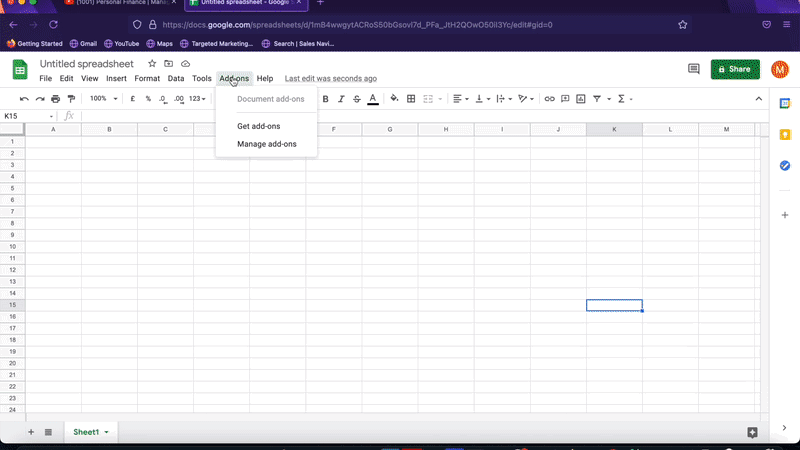 Step 3
Click on the Add-on tab from Google sheet menubar and then select Email verifier or Email finder from the list.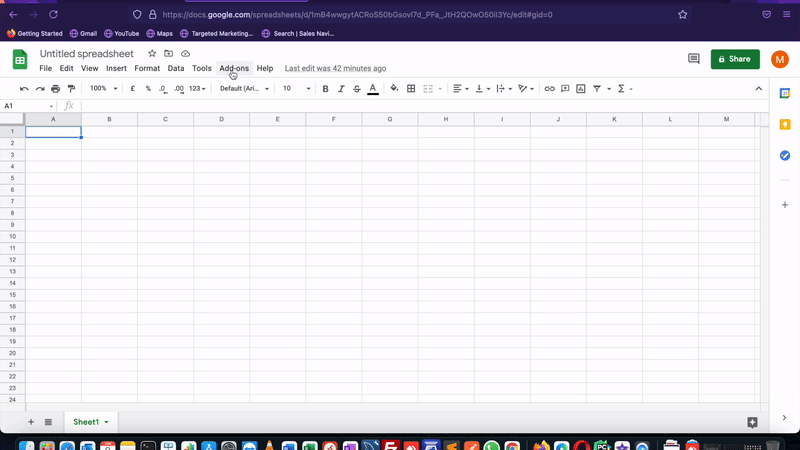 Step 4
Now the Add-on side bar pops up. Copy and paste the Gamalogic API key from Gamalogic dashboard to the Gamalogic add-on text box.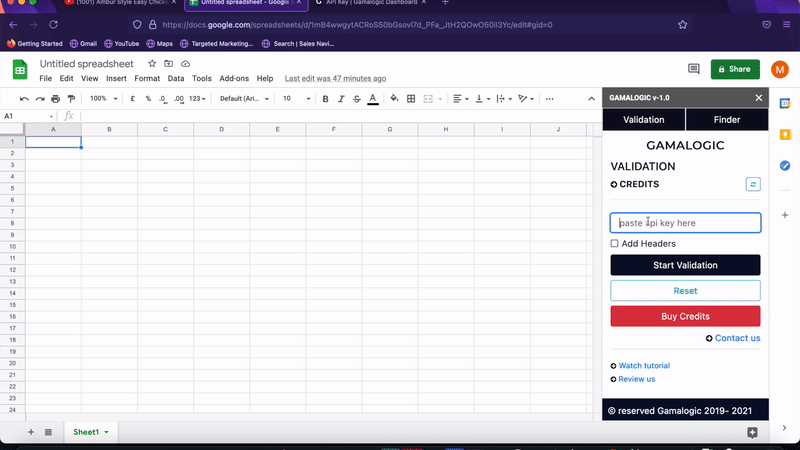 Step 5
Click on the Finder tab on the Add-on sidebar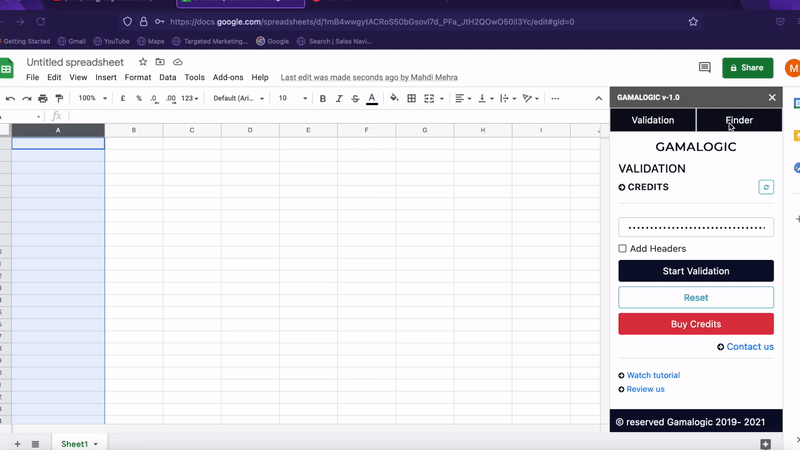 Step 6
You can add headers by checking the check box from the add-on sidebar.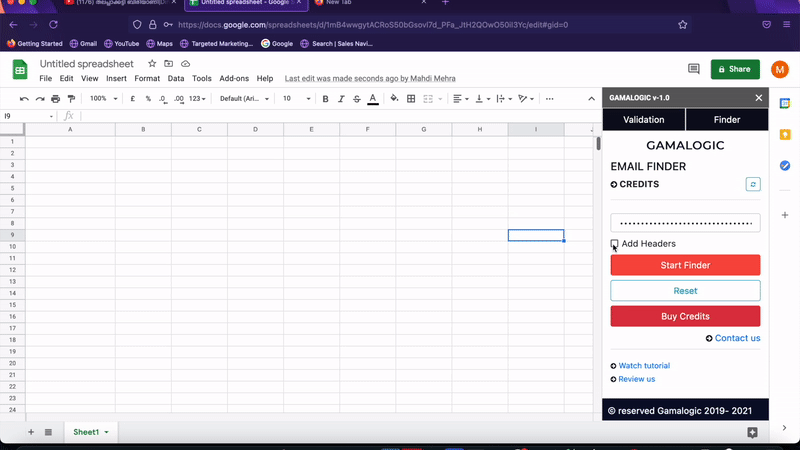 Step 7
Add the First name, Second name and Company url in the appropriate columns.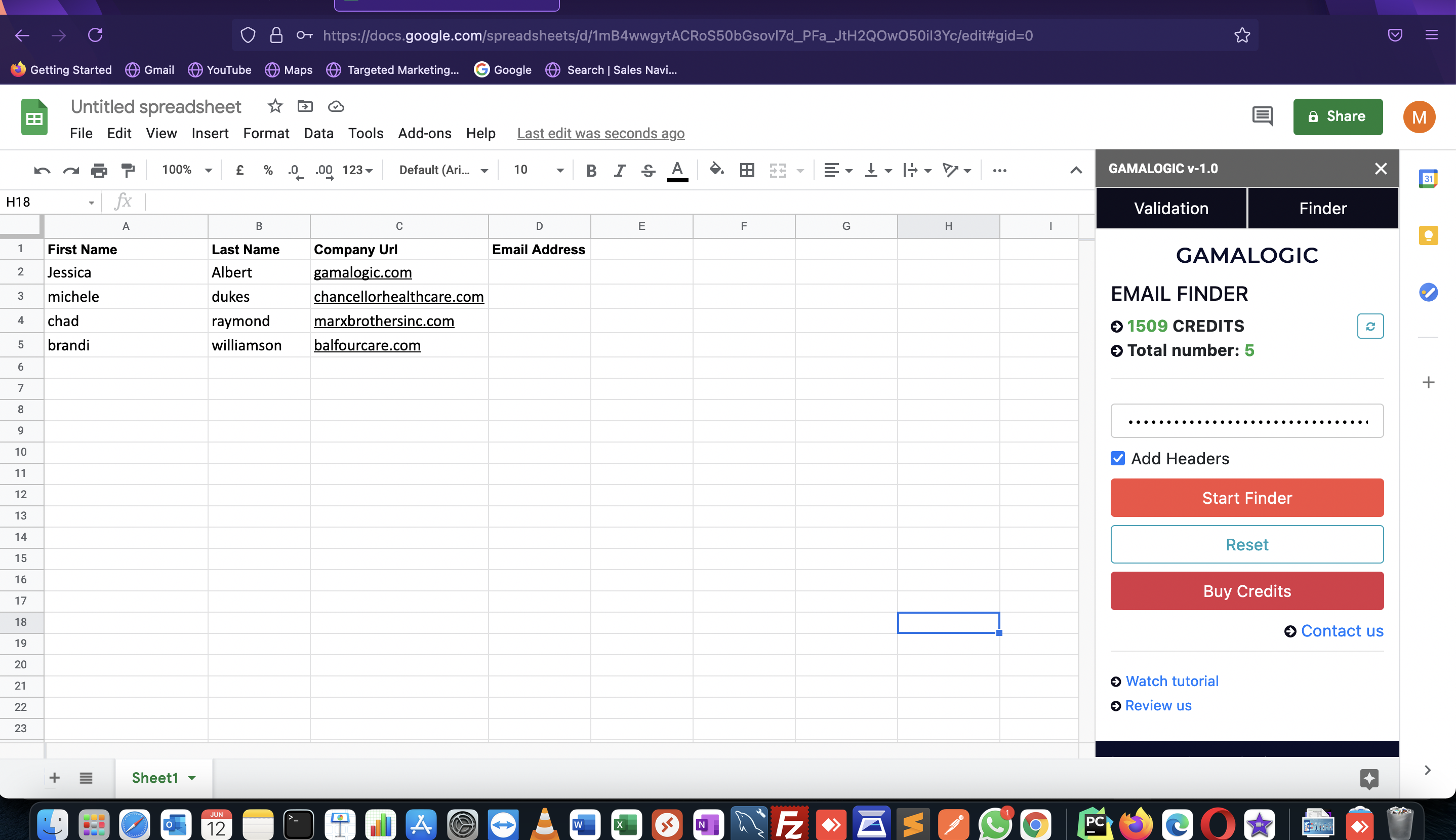 Step 8
Start Email finder by clicking start finder and wait for the results. Within seconds you will receive email address.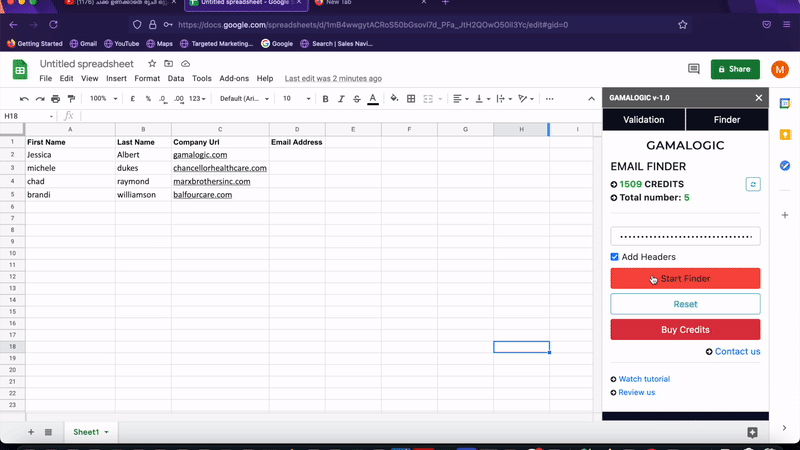 Below we have our video tutorial and comment on your suggestions.

Get started today!
Get instant credits for free on registering with us.
TRY FOR FREE